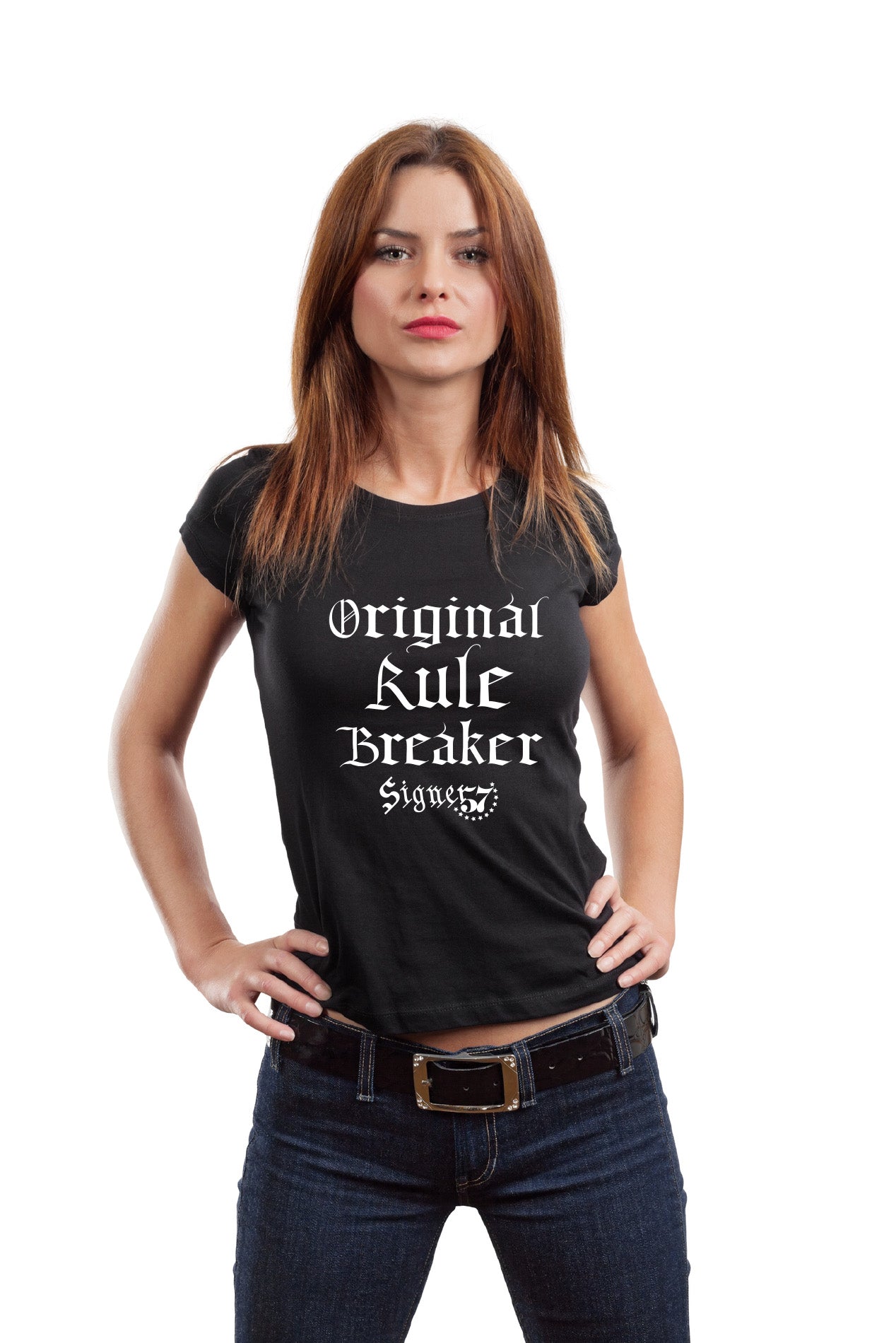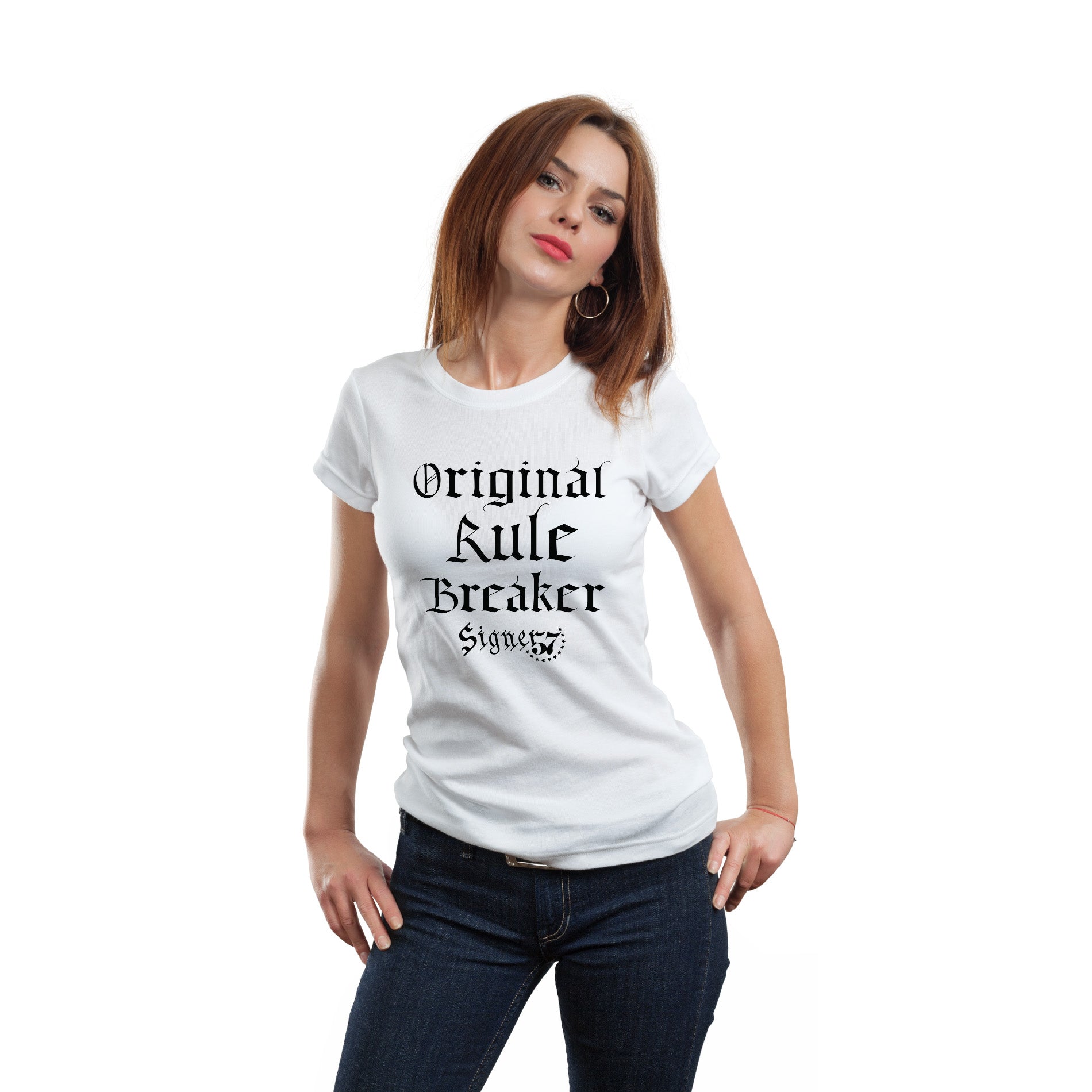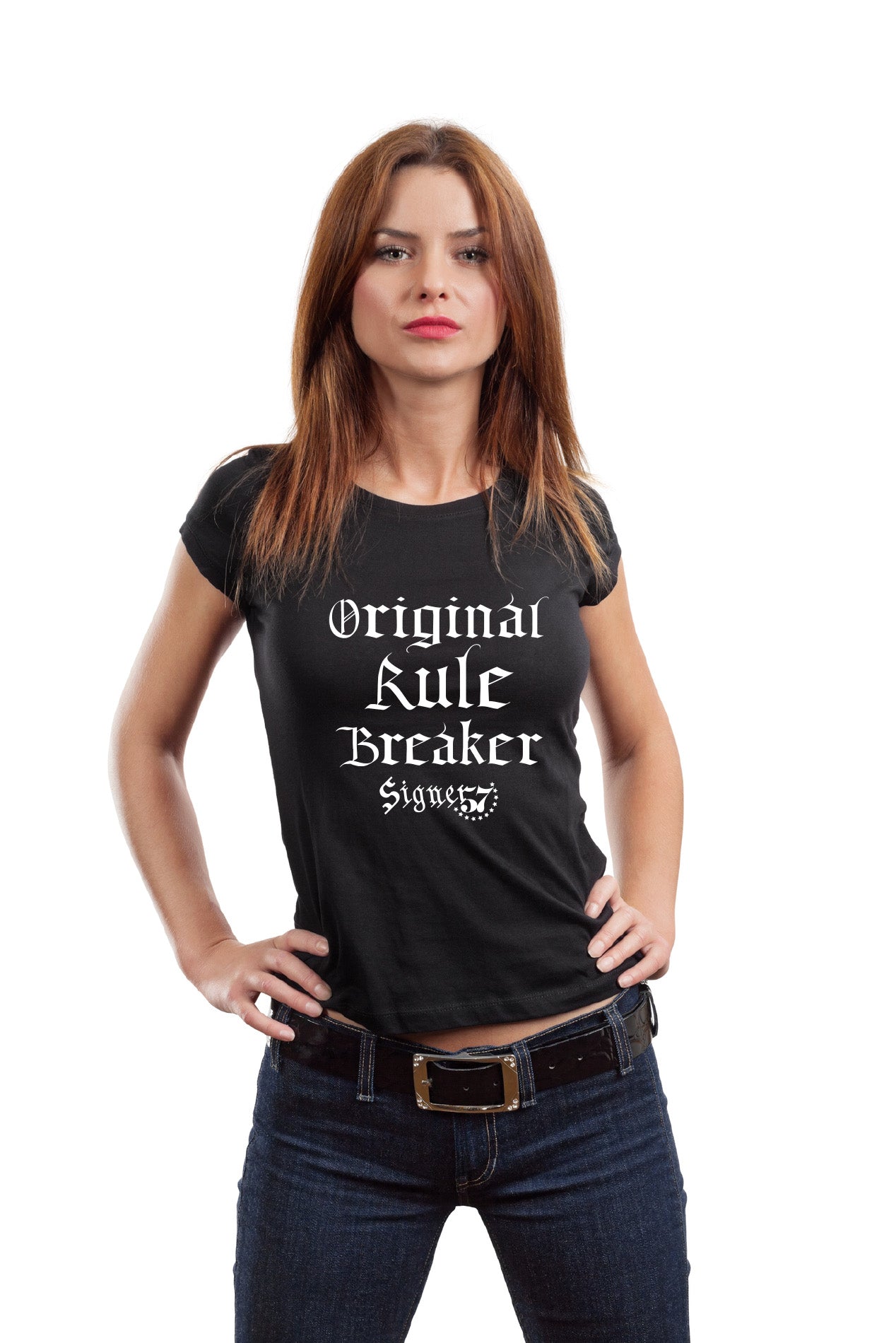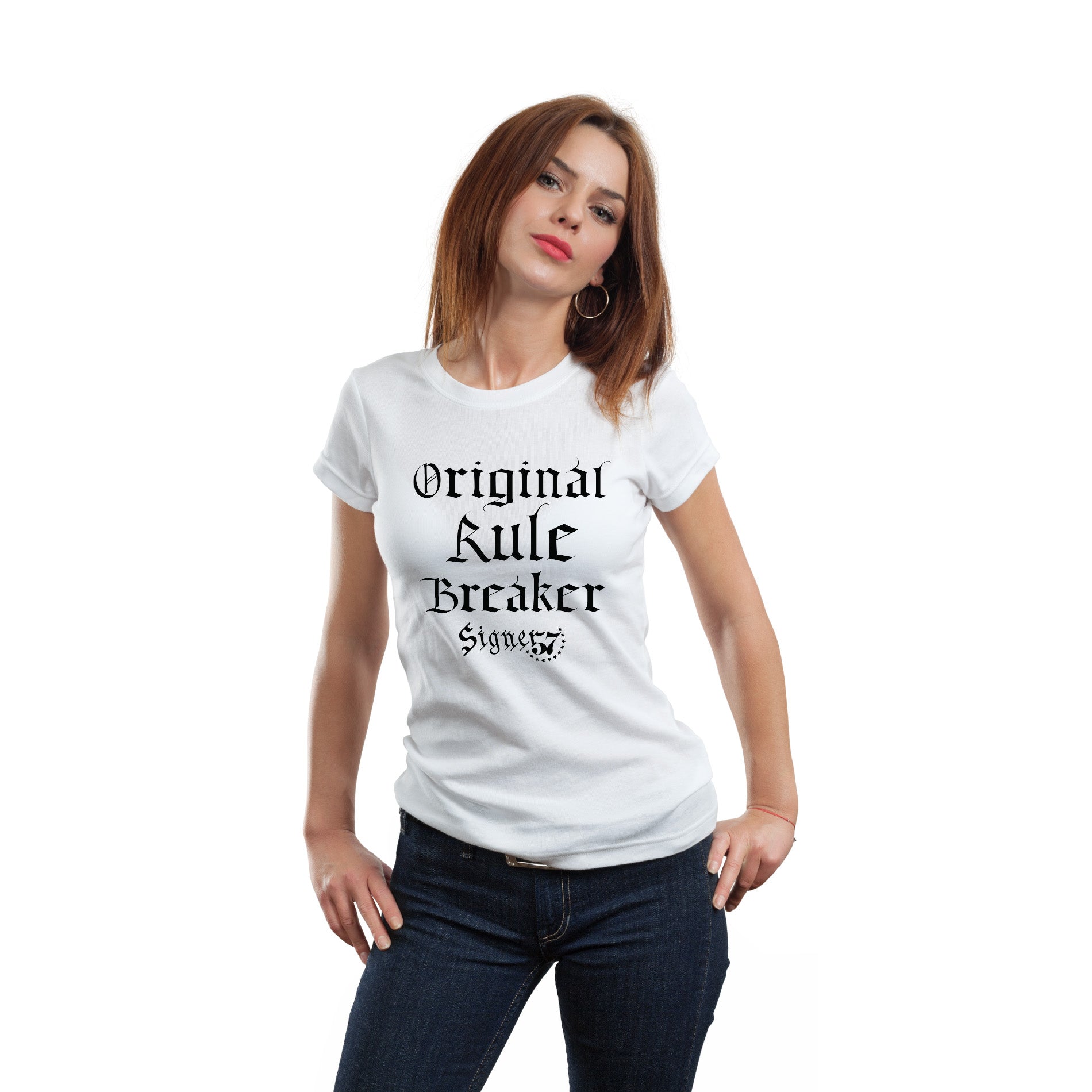 Women's T-Shirt - Original Rule Breaker
$30.00
Our nation was dreamt up, laid out on paper,
discussed in taverns by rule breakers.
Men pushed to the edge by tyrants.

Tyrants who would rule from over 3,000 miles away claiming their rewards without any contribution.
Be it taxes or threats to their lands, homes, families, jobs or status in their communities our founding fathers wanted nothing more than to be the most reasonable men but  hen reason ran out, the rules had to be broken.
As the original rule breakers, our founding fathers set out to establish the United States of America because of their desire for law and order - while at the same time having that law and order respect the God given right to life, liberty and the pursuit of happiness.
And now we are proud to present our Original Rule Breaker collection.
A simple statement to say you'd stand with our founding fathers and stand up for life, liberty and
the pursuit of happiness even if it means breaking the rules of today like it did years ago.
Product Details
4 oz./yd², 60/40 combed ringspun cotton/polyester, 30 singles
Fabric laundered

Set-in collar 1x1 baby rib with front coverstitching
Self 3/8" shoulder-to-shoulder binding
Side seams


You may return an item within 7 days for a size exchange. The item must be in brand new condition for us to accept the return/exchange. We do not accept returns or exchanges based on you changing your mind - we only accept size exchanges. We do not accept exchanges for other designs and/or different items. You pay for shipping to return the item to us and once received and inspected for new condition, we will send you the new size free of additional charge. Your returned item will be donated to Veteran and/or first responder related charities/organizations. Therefore, it's important if you choose to return something, due to improper fit or size, that it's returned in new condition. Please ship item(s) to exchange to: Signer57 – Jeff Giagnocavo 2669 Shillington Road #448 Sinking Spring PA 19608